Services
Financial Planning
Long-term financial security doesn't happen by chance. Take control of your future with customized financial planning services.
Financial Planning
Every event in life brings unique opportunities. We can help you be financially prepared to take advantage of them.
When you work with our team to develop a financial planning roadmap, we'll apply time-tested strategies, providing expert advice and making recommendations based on where you are today and where you want to be in the future.
And along the way, you'll have the knowledge and insight to make financial decisions that are right for you and your loved ones, so you can meet each of life's milestones with confidence.
Create a Budget
To reach any financial goal, you need to understand how much is coming in and how much is going out each month by establishing and spending within a budget.

Getting Your First Job
Now that you have your first job, you no doubt have big dreams and lofty goals. You need to ensure you can achieve them. By taking the first step now, you'll be setting yourself up for a lifetime of financial security.

Getting Married
If you're about to be married or are newly married, you probably have big hopes and dreams for your future together. Make sure you're financially prepared – as a couple – to make your dreams a reality.

Buying a New Home
Buying a new home can be one of life's most gratifying accomplishments. As you prepare to take that big step, make sure you're ready for the financial commitment. When you approach your decision with confidence, you'll be free to enjoy this exciting time in your life.

Welcoming a Child or Grandchild
Now more than ever, your goal is to protect the financial well-being of your family. As you welcome a new child or grandchild, evaluate your financial plan to ensure it's designed to meet changing priorities as your family grows.

Funding a Child's Education
If one of your financial goals is to pay for a child's education, the earlier you create a college savings plan, the better. Not only will you save more, you'll have more time to ride the ups and downs of the financial markets if you choose to invest your savings.

Changing Jobs
If you're thinking about changing jobs – or are plunging into self-employment – make sure you are financially prepared to transition smoothly. A new position can be an exciting opportunity, but it may also add to the financial demands on you and your family.

Losing a Job
Losing a job can take a toll on your ego. But it doesn't have to take a toll on your financial security. There are steps you can take to lessen the impact of temporary unemployment and protect the financial well-being of yourself and your loved ones.

Living Comfortably in Retirement
Now more than ever, planning for your retirement is critical. At Northwestern Mutual, our approach to retirement planning is designed to help you get to – and through – retirement with a greater level of financial confidence, so you can relax knowing you have a road map to achieve your goals.

Building Wealth
At Northwestern Mutual, our financial planning process and investment advisory services are designed to help you zero in on what's most important to you, prioritize your goals and develop strategies to bring your vision for the future to life.

Accident or Illness
An accident or illness can change your life in an instant. Of course, most people don't like to think about the potential ramifications of a disabling disease or traumatic event, but these incidents happen more often than you might think. That's why protecting your ability to earn an income is important.

Divorce
Divorce can be disruptive to you and your family. Eliminate some of the stress of reinventing your life by taking control of your financial planning.

Loss of a Loved One
Of all the challenges in life, the loss of a loved one can be one of the most painful experiences you will encounter. By having a financial plan in place to manage the financial consequences of losing a loved one, you can focus on addressing the emotional challenges death may bring.

Estate Planning
When you have an estate plan in place, your children or other loved ones won't be burdened with making tough decisions on your behalf when they're already dealing with your illness or death.
At the outset, your financial plan may not need to address all of these life events. But over time, as your circumstances and priorities change, we'll work with you to adjust your plan accordingly.
Fee-Based Financial Planning
Ensure your goals and unique financial needs are prioritized and planned with the expertise of a credentialed fee-based financial planner.
Fee-Based Financial Planning
When you want a financial plan developed with your goals and interests put above all else, it's a good time to engage a fee-based financial planner.
Fee-based financial planners design unique personal financial plans and are compensated for their time and expertise. Under this fee structure, the planner is a fiduciary and has a legal and moral responsibility to place your interests first.
Of course, your planner's role goes beyond just providing expert guidance in the creation of your financial plan. A fee-based planner can also help you with the implementation of your plan through a combination of appropriate and innovative insurance, brokerage, advisory and/or private client platform solutions.
In the end, your planner is paid to work with you to make sure your financial needs are met with care, with expertise and with an understanding of your unique circumstances and individual goals. Together, you will agree on the appropriate fee structure based upon those needs and the specific services required.
Making great decisions about your wealth, whether you are deciding to grow it, protect it or both, starts with sound thinking – thinking that makes sense. Here's how our thinking starts when it comes to helping you make important financial decisions.
The Planning Process
With financial independence, family legacy and social capital solutions in place, wealth optimization becomes the focus of the planning process. Your planner will use a unique and disciplined values-based approach to help you make wise choices and to help ensure that your plan is focusing on what you value.
The planning process consists of four quadrants or phases, each one representing one planning cycle: Discovery, Creative Solutions, Strategy Deployment, and Results Management.
Discovery: Identify and think about the problem. The first phase begins by thinking clearly about the problem. This is called the Discovery phase, and this is where clarity on your goals is achieved and planning gaps are identified.
Creative Solutions: Think about the solution. The second phase is the Creative Solutions phase, in which you think clearly about the solutions and make decisions regarding closing the planning gaps.
Strategy Deployment: Implement the solution. The third phase is the Strategy Deployment phase, in which you implement the solution that helps you achieve your desired results.
Results Management: Manage the results. The final phase is the Results Management phase; we establish a plan to manage and implement the results. This assures that you have confidence your plan will work over time.
Working with a knowledgeable and experienced planner who has access to current technologies and a thorough understanding of tax rules and financial planning techniques is important. Working with an advisor who takes the time to understand your unique desires and goals is critical.
Your planner will take the time to help you make that assessment, develop a plan that works for you and provide you with the tools and strategies necessary to successfully implement that plan.
Copyright 2018 The Legacy Companies, LLC. Concepts used in these materials used with permission from The Legacy Companies, LLC.
Wealth Management
A personalized wealth management strategy is necessary to sustain and grow your long-term wealth, meet your financial goals and align your comfort with market risks along the way
Wealth Management
Our wealth management services go above and beyond what you might expect from a financial services provider. Northwestern Mutual Wealth Management Company offers:
Investment advisory services, designed to:
Provide high-quality investment services and products.
Build and monitor diversified portfolios.
Develop objective, personalized plans.
Focus on long-term results.
Trust services and partnerships, designed to:
Provide continuity of stewardship that can last multiple generations.
Preserve family harmony when carrying out your intentions.
Carry out detailed record-keeping and accounting.
Calculate taxes and file returns.
Northwestern Mutual Wealth Management Company serves as trustee on Irrevocable Life Insurance Trusts. In addition, through our Trust Alliance Program, we partner with nationally-recognized trust administration firms that offer a broad range of services to revocable trusts, charitable trusts, endowments and foundations.
Online access to your account, so you can review:
Comprehensive monthly statements.
Performance reporting.
Account access on a secure website.
Current account balances on your investment holdings.
Detailed transaction records on all accounts.
Life Insurance Planning
A well-constructed life insurance policy should be a valuable part of your overall financial security plan.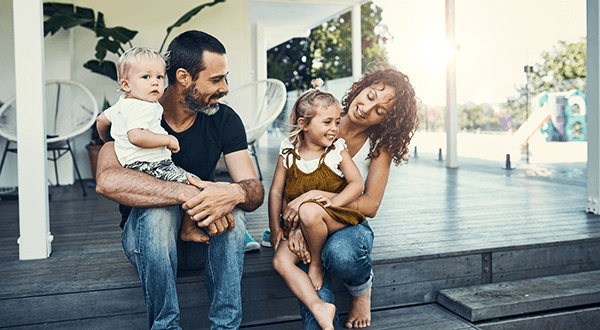 Life Insurance Planning
You work hard to give your loved ones every advantage. But would your family have the financial resources to maintain its lifestyle if you died?
While nothing can replace you, a life insurance policy can help ensure that your loved ones have the financial security necessary to live out their dreams. Life insurance benefits can help:
Pay the mortgage or any other debt.
Maintain your family's standard of living.
Keep your children in their current school and fund college.
Pay for final expenses.
Leave a legacy.
Life insurance can also be more than a safety net. Depending on the type of life insurance, it can also be the foundation for a sound financial strategy. With permanent life insurance, for example, as you pay premiums, the policy accumulates cash value that grows tax deferred and can become a source of funding you can utilize to help meet your financial goals.*
That's in contrast to term life insurance, which does not build cash value but is one of the more affordable types of insurance you can buy.
If you're a business owner, offering life insurance as part of a comprehensive benefits package will help to recruit and retain valuable employees and give them the financial security they need while contributing to the success of your business.
Life insurance can also minimize the financial impact felt by the death of a key contributor to your business. Its proceeds or cash value can be used to cover the potential loss of business or recruit a successor.
Disability Income Planning
Don't let an unexpected injury or illness put your financial future in jeopardy. Disability income insurance may be an option to help protect your finances should something happen to you.
Disability Income Planning
Most people understand the need for health insurance, life insurance, homeowners insurance and car insurance. But what if the unexpected happened and you suddenly weren't able to earn a living because of illness or injury? Not only would you have the stress of meeting everyday living expenses, you might also have to put other goals, like saving for retirement, on hold.
Disability income insurance can help you protect your most valuable asset – your ability to earn an income.
If your employer offers a comprehensive package of benefits, you may have access to group disability income insurance at work. That's a great starting point, but most group plans cover only a portion of your income. Could you survive a 40 percent cut in pay? For that reason, you may want to consider supplementing group coverage with individual disability income insurance.
If you're a business owner, you also need to think about whether your business would be able to continue without you. Disability overhead insurance reimburses certain business expenses, and key person disability insurance helps to minimize the loss of a key contributor due to disability.
Whether you own a business or not, consider disability income insurance a fundamental layer in your plan to secure your financial future.
Long-Term Care Planning
Help minimize the financial risk of a chronic illness or a disabling injury with long-term care planning.
Long-Term Care Planning
Most people hope to enjoy a long and healthy life as long as it's on their own terms, which likely includes the desire to live as independently as possible. But life doesn't always happen according to plan.
An unexpected accident, illness or injury can profoundly change your life — sometimes suddenly. And if it does, you may find yourself needing help with the tasks of everyday living.
Long-term care planning may be one of the most important steps you can take to ensure the future financial security of you and your family.